[André Leon] Talley Ho!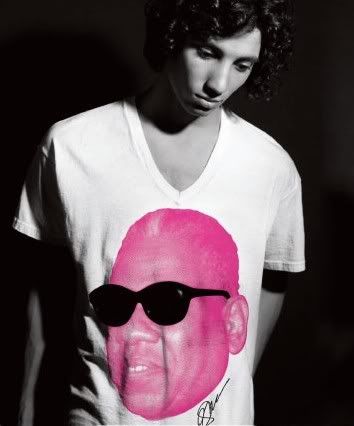 Fashionistas everywhere know that André Leon Talley is Vogue's editor-at-large and has been in the fashion business for over 25 years. Putting aside his questionable wardrobe choices as of lately, you HAVE to admit the man is iconic. And what better way to broadcast your fashion obsession than to wear the face of Anna Wintour's right-hand man across your chest?!

The shirt was designed by New York's own Christopher Lee Suavé, who is widely known for his 'Save Anna' tee (worn by Mr. Talley below) that was created when false rumors were being spread about Anna Wintour getting the boot as editor of Vogue.
Although these tees showcase the faces of fashion icons that may not be recognizable to the common man, you will definitely get the nod of approval from your fellow fashionistas.
To get your hands on one of these shirts, visit the Chicago-based online store, ShrinkBoutique.com. Here you will find the shirts on sale for $45, which is $20 off the retail price. So, support a Chi-Town business by picking up one of these shirts today!
For a limited time, get 15% off your order at Shrinkboutique.com when you enter the following code at checkout: 060308.
Labels: Clothing, Local Finds, Sales