Ping Ping Prop (my new London discovery)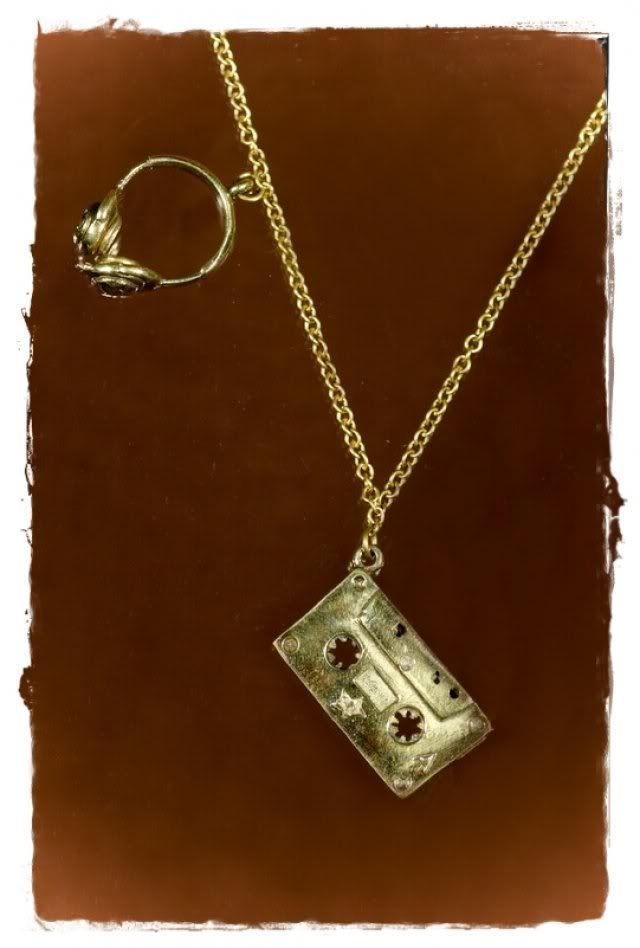 The people that know me personally know that although I love Chicago, I consider London to be my second home. On my most recent visit to London, I visited the Spitalfields Market (one of my favorites) and stumbled upon the
Ping Ping Prop
stall which had some of the most unique pieces of jewelry I'd ever seen. I immediately fell in love with the headphones and cassette tape necklace (shown above). I love music just as much as I love fashion. So, needless to say, I purchased that necklace and have been wearing it in to the ground all summer! There were so many items (ie: the turntable ring and paper planes charm necklace) that I wanted to take home but I had to exercise MAJOR discipline. However, now I regret not getting the antique lock and key necklace - ESPECIALLY since it is not even available on their website. BUMMER!
Ping Ping Prop ships internationally. So for those of you in the U.S., take the GBP price and multiply it by 1.62 to get the approximate US dollar amount. Below are some of my favorite pieces. Check out all of these items and more at
PingPingProp.com
. You're sure to fall in love!
NECKLACES:
RINGS:
Labels: International, Jewelry