The Randolph Street Market: Chicago's treasure trove
As much as I adore the
Randolph Street Market
, I was shocked when I realized I had never covered it on my blog! I have written several recaps on its affiliate event,
Modern Vintage
. But nothing about my "first love"? Preposterous!
So, when I visited the Randolph Street Market for the season opener in May, I was determined to capture the vast amount of goodness. From the antique and vintage dealers, you can always expect to find one-of-a-kind treasures: clothing and accessories for the fashion lovers; furniture, trinkets and home decor for interior design lovers; and everything else in between! There's also the Indie Designer Market which always includes the best in local emerging talent! It's always great to have them all available under one roof.
This time around, I was lucky enough to attend the Randolph Market's first blogger event, "Happy Hour", which was hosted by the lovely Sally Schwartz (founder) and Nena Ivon (creative director). Bloggers mixed and mingled over cocktails the night before the opening. The event allowed us to witness the set-up process and provided us with the opportunity to scope out the items we were going to purchase the next morning. After the event, I had visions of bakelite earrings dancing in my head. Needless to say, that was one of my first purchases the next day!
Despite the gloomy weather the next morning, the vibe at the market was uplifting! The antique and vintage dealers were enthusiastically sharing the stories behind each item in their collection, while the aroma and persuasion from the food vendors made it difficult to decide on whether to shop or eat. The Indie Designer section included some of my favorites,
SWABY
and
K-Fleye
, as well as some market newbies like
Exploding Library
and local designer
Anna Fong
.
Here are a few of my discoveries: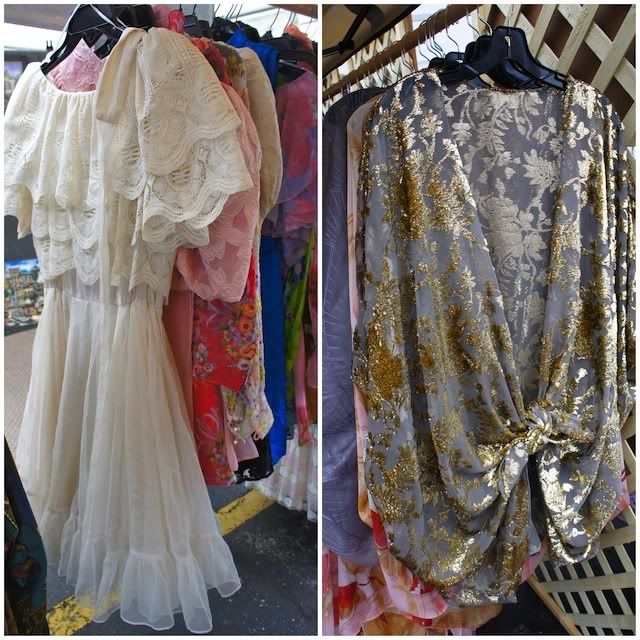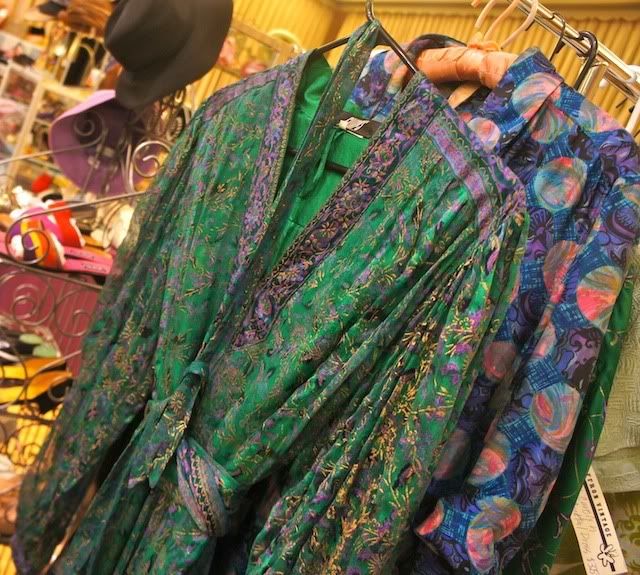 Click
HERE
to view the complete set of photos!
Side note: I was glad to see so many of the Bill Cunningham Chicago attendees using their free passes that day! There really is nothing better than sharing the Randolph Street Market experience with others.
As usual, I set a budget for myself. Can you believe I actually stuck to it?!
There were a couple of items I regret not purchasing. But thanks to my "shopping ADD", I'm sure I'll get over it once I see the slew of merchandise on hand this month.
Visit
RandolphStreetMarket.com
for more info, including the full schedule.
So, tell me! Did you attend the Randolph Street Market season opener? If so, what did you find?
Labels: Clothing, Jewelry, Local Finds, Shopping, Shopping Events, Vintage