Submit Your Photos for the "Celebrating Black History Through Fashion" Series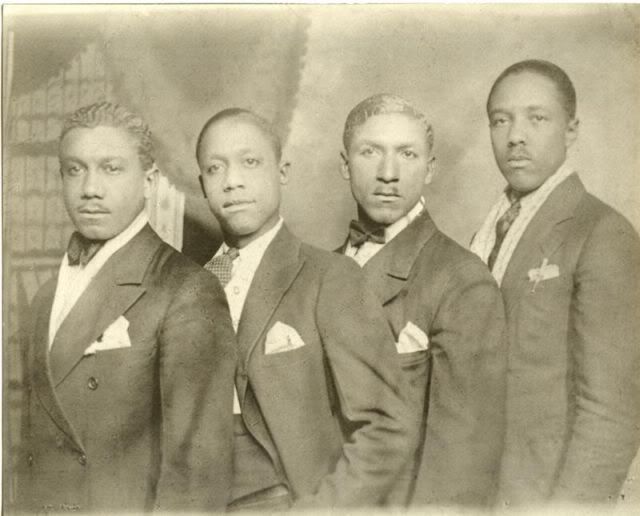 my great grandfather (2nd from the right) and his brothers
With Black History Month approaching, it's that time of year when I ask that you pull out those old family photos for my
Celebrating Black History Through Fashion
series.
Instead of searching the web for vintage photos, I look to my readers to submit their own photos. The photos must showcase you or your loved ones exuding a distinct sense of style. Since we are celebrating Black History, try to find photos from the 1990s or earlier.
Once you've found that perfect picture, send it, along with a description, to
blackhistory@chitownfashionista.com
. In the description, feel free to include either the story surrounding the photo or a tribute to the subject(s) in the photo (click
HERE
to see past features).
The deadline for submission is
February 15, 2012
. I can't wait to see what you all submit this year!
I have a couple of goodies up my own sleeve...
Labels: Black History, Black History Blog Series