Posh Passé "Diva Chick" T-Shirt GIVEAWAY (DST Edition)
First, congratulations to Candace for winning the
PRETTY CHICK tee
!
Since the launching of the Posh Passé "Chic Greek" line is mirroring the chronological order in which the black Greek sororities were established (click
here
for more info), next up is the DIVA CHICK tee for the women of Delta Sigma Theta Sorority Inc.
Founded in 1913 by 22 students at Howard University, Delta Sigma Theta Sorority Inc.'s motto is "A Sisterhood Called to Serve". Find out more about DST at
DeltaSigmaTheta.org
.
"Diva Chick is inspired by the devastating divas who rock the Red and White (Crimson and Cream)!
She is bold and innovative. She knows what she wants and she knows how to get it! Change is inevitable when it comes to Diva Chick.."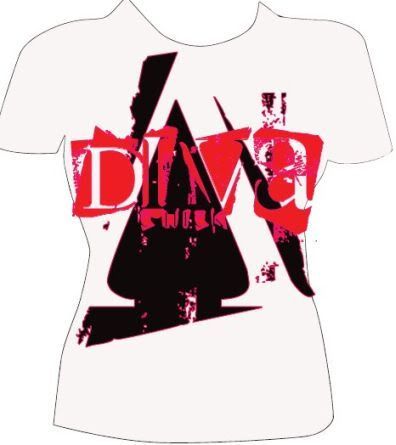 The t-shirt is adorned with the words "DIVA CHICK" in a red stencil font. The words sit atop an upside-down 'V' and an abstract delta symbol (Δ) - which is synonymous with change and representative of DST. This tee is artistically different from any other DST shirt on the market and is the perfect way to show your love for DST in style! To make a purchase, visit
PoshPasse.com
.
One lucky reader will win one of these shirts in either the fitted short sleeve or long sleeve version.
To enter the giveaway you must follow all 3 steps below:
1.
Follow (or subscribe to) ChiTown Fashionista via
Twitter
,
Facebook
or
Email
.
2.
Follow Posh Passé on
Facebook
or subscribe to the mailing list on
the Posh Passé homepage
.
3.
Leave a comment on this blog post indicating how you are following (or subscribing to) ChiTown Fashionista and Posh Passé. Be sure to include your email address and shirt size (XXS to XL) in the comment.
For an additional entry
: Retweet this giveaway.
GOOD LUCK!!
*This giveaway will end on Tuesday, July 6th at 11:59 PM (CST). The winner will be randomly selected.*