United Nude NYC Flagship Store - The Coolest Shoe Store on the Planet
United

Nude

shoes
are extremely innovative and easily recognized by their unique heels. Most styles possess a futuristic quality and seem more appropriate as artwork instead of footwear.
Needless to say, when United Nude informed me of their first stateside flagship store, I had high expectations in regards to the design and layout of the store. Let me just say that they did not disappoint!
The store, located in New York City, has a "dark-shop" concept. This means there is no lighting throughout the store except for in areas where the shoes are on display. The shoes are being highlighted...literally! Part of this display is a LED wall - appropriately named the Wall of Light - showcasing the shoes in geometric frames. Sitting in the middle of the showroom's floor is the United Nude Lo Res Car which was inspired by the Lamborghini
Countach
. This has to be the coolest shoe store on the planet!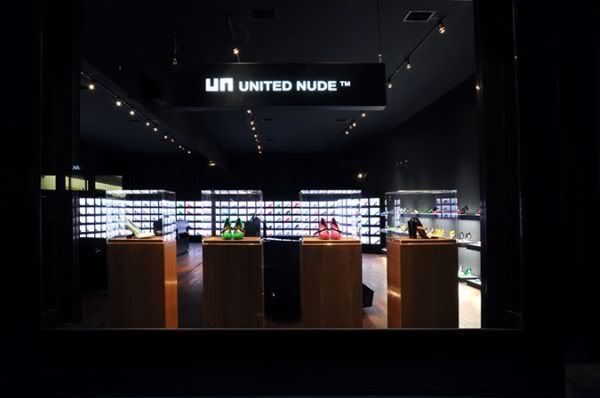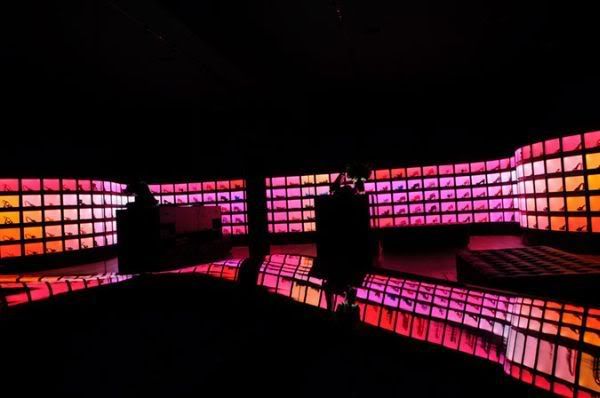 I, personally, can't wait to get to New York to see the store in person. In the meantime, I will continue to hope that either
a)
United Nude opens a similar store in Chicago or
b)
I can recreate this concept in my very own shoe closet.
A girl can dream, right?
United Nude
25 Bond Street
New York, NY 10012
(212)-420-6000
Labels: Shoes