Bloggers + (Manicures, Cupcakes & Wine) = Fun Times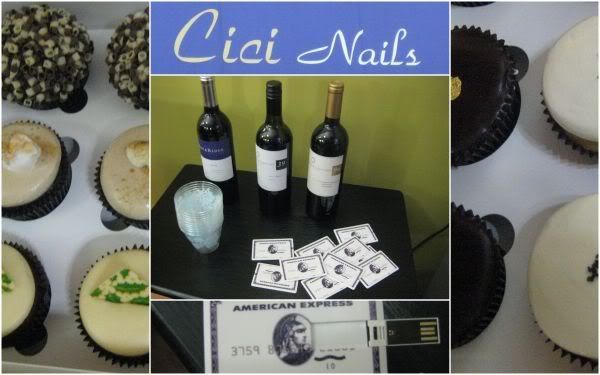 When I met Lisa of
Fantabulously Frugal
a few weeks ago, she informed me that American Express wanted to partner with her to host a Manicures, Cupcakes and Wine event for some of Chicago's top bloggers. I was excited by just the thought of getting pampered and hanging out with my fellow bloggers. So, when she asked for my help with the guest list, I enthusiastically obliged!
Held at CiCi Nails (3323 N. Lincoln Ave), the private event was the perfect opportunity to relax and socialize. We took turns getting manis, which meant there was ample time to indulge in wine and
More Cupcakes
. Lisa also provided us with a brief summary of the new AMEX Zync card that is targeted towards younger adults and available in a variety of "packs".
The packs include a Music Pack (early access to ticket sales and rewards on concert tickets), Art Pack (access to private and pre-sale art events), Spa Pack (spa deals and discounts) and my personal favorite, Style Pack (bonus points for shopping and private sales). Click
HERE
to learn more about the card and to see all of the packs available.
We all had a wonderful time chatting about beauty, fashion and life. As if the manis, wine and cupcakes weren't enough, there also were USB cards disguised as ZYNC card lookalikes (LOVE!) plus a handbag giveaway...that DeeDee (aka
The Sassy Peach
) ended up winning. The CiCi Nails staff was very accommodating. They even took the time to snap pictures of us with the ridiculous amount of cameras in the room - you know how bloggers roll.
Check out some of the pics...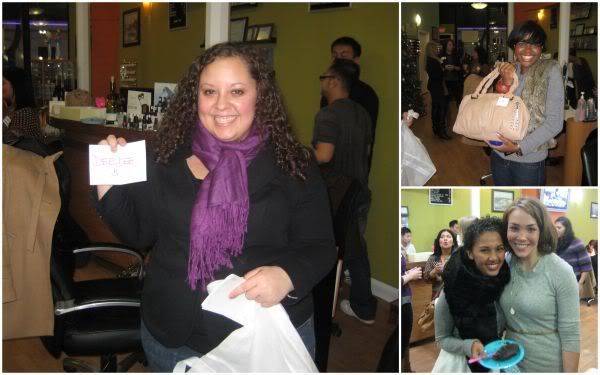 Clockwise from left: Lisa, DeeDee,
Jess,
Rachel
Clockwise from top left:
Patrice
,
Brandy
,

Aiseneya

, DeeDee

,
Raijean
Nicole
(umm..I need her Kate Spade Owl bag in my life!!)


It was a pleasure being in the company of so many great women. Thanks to Lisa, AMEX and CiCi Nails for such an amazing event!
Labels: Blogger Meetup, Local Finds