Confessions of a Shopaholic - New SHOES!!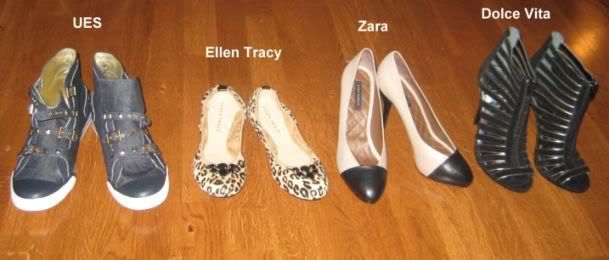 Lately, I've been on a serious shoe buying kick. I've added 4 pairs of shoes to my collection over the past 2 months and they're all equally fantabulous! Unfortunately, the weather hasn't been good enough for me to wear any of them yet. C'MON SPRING!!
*drum roll*
Now, please join me in welcoming my new babies - UES, Ellen Tracy, Zara and Dolce Vita - into the family. :-)
What do you think of my recent additions? What shoe purchases have you made lately?
Labels: For The Shopaholics, Shoes, Shopping