[ChiTown Feature Series] The Goorin Brothers Hat Shop
One day while out record shopping on Milwaukee Ave. with hubby and a good friend from London, I stumbled upon The Goorin Brothers Hat Shop. Let me tell you, as soon as I walked in, I was in hat heaven!
The Goorin Brothers
have been around since 1895. Yes, 115 years!! However, they only recently opened the Chicago store a little over 4 months ago. With majority of their stores residing on the West Coast, I am proud to say that the Chicago store is the first one on this side of the Mississippi River. Midwest before the East Coast? We all know
THAT
's a rare occurrence. Just another reason I'm uber excited about this shop.
The Goorin Brothers Hat Shop carries
EVERYTHING
from fedoras to flat caps to cloches to ballcaps. All of the hats are extremely unique and possess a flair unlike any I've ever seen. The variety of fabrics and patterns used to create the the hats as well as the bands on the fedoras guarantee that you will find at least one item that fits your personal style. The highlights were the plaid and straw flatcaps as well as
ALL
of the fedoras. The bands on the fedoras and cloches are embellished with a button bearing the Goorin Brothers logo. This little detail completes the hat's look, in my opinion. While you're there, be sure to flip the hats over. The craftmanship on the inside is just as impressive as the outside.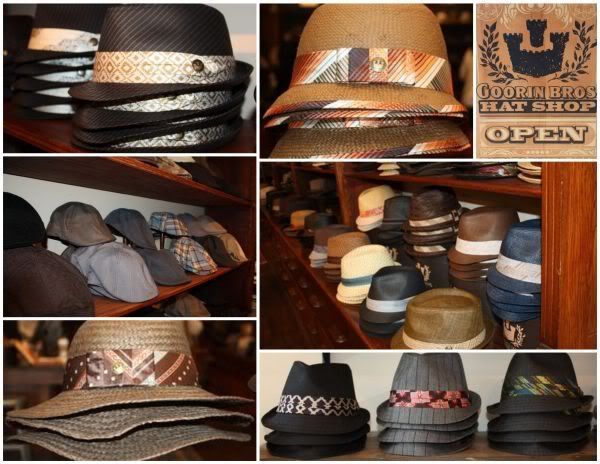 I was also impressed with the Artist Series hats on display. The Artist Series allows artists (including tattoo and graffitti) to showcase their talent via hat design. Their designs are embroidered on the caps and only available for a limited time. As you all know, I'm such a big fan of limited editions.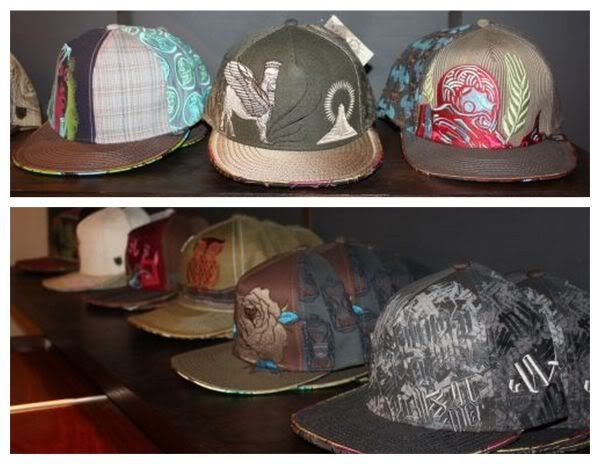 In addition to the merchandise, the staff was magnificent. The salesperson, Jessica, and the store manager, Drew, were very welcoming and even schooled me on the different types of fedoras. I now know the difference between a Tear Drop, Snap Brim and Stroller. Who knew there were so many?! lol.
So, if you're ever in Chicago's Wicker-Park/Bucktown neighborhood, pay a visit to The Goorin Brothers Hat Shop. It's the perfect place to find a large (and desirable) assortment of hats. Good luck on picking just one. :-)
*all photos courtesy of my London mate, Georgia Djiabouras.

Labels: Accessories, Chicago Boutiques, ChiTown Feature Series, Local Finds, Wicker Park/Bucktown