A Reader's Request Answered - The Perfect Fall Shoe
Hello lovelies!
This Reader's Request was submitted by one of my Twitter buddies. She told me that she was looking to purchase only ONE new pair of shoes for Fall and was wondering what would be her best choice. I immediately responded with "a platform oxford". Why? When you decide to make a singular purchase to last an entire season, versatility should be the main focus. The platform oxford is a classic design that works equally well with trousers, jeans and skirts.
Now for the twist (
à la
Project Runway):
The shoes have to be under $50
.
Needless to say, I took to the internet and did some serious bargain "window" shopping. Here are my finds...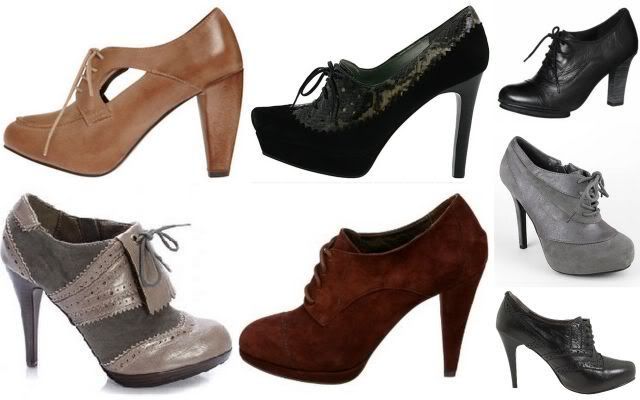 Clockwise from top left:
Spotlight Heel by ModCloth
- $80
Daring by Carlos Santana
- $45
Westfalen by Matisse
- $52
Lace Up Suede Bootie by Go Jane
- $34
Vanna by Type Z
- $60
Beauty Oxford by Mojo Moxy
- $70
Savior by Anne Michelle
- $37
I'm sure you noticed that some are priced over $50. These were included because quality is vital and a small change in price can sometimes make a world of difference. The largest variance was $30 - not too bad considering this may be her only shoe purchase until Winter hits.
Now that Fall has officially made its appearance, what will be your "go-to" shoe this season?
Labels: Reader Requests, Shoes