Marshalls South Gate NOW OPEN!
I'm happy to announce that the
Marshalls
in
South Gate
Market is now open!
I headed over there last week for the grand opening and let's just say it was shopping chaos. Packed with eager consumers, the store was bustling in every department. The space is relatively smaller than most of the
Marshalls
I frequent but the merchandise appears to be well-edited.
The Shoe
MegaShop
is available here and seemed to have more goodies for children than adults.
Umm
, can Michael
Kors
make these in adult sizes, please?!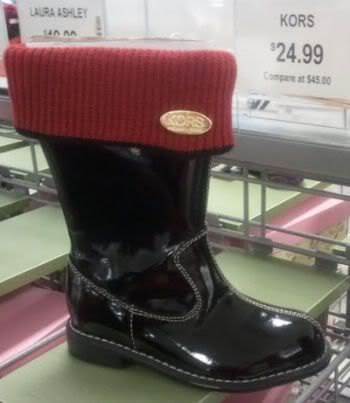 The housewares were attractive and well-organized. The handbags were plentiful. Although, I was a little disappointed in the small amount of Italian handbags that have been otherwise prevalent in other locations. There is also The Cube which brings items (clothing, shoes, bags and accessories) from all over the store into one spot. It's a great way to see how head-to-toe looks can be created.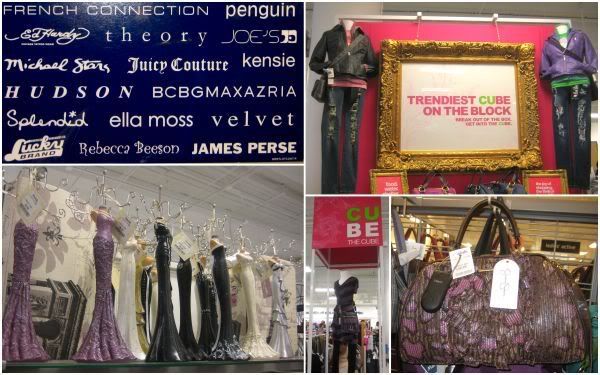 After speaking with the store manager, Sylvia, I learned that the store receives new shipments FOUR DAYS A WEEK!! That means every weekday excluding Wednesday. Due to the distribution logistics at this location, the frequent shipments counteracts the limitations on the size of shipments they can receive. What does this mean? You need to visit this location often to capitalize on the high turnover.
This
Marshalls
is exactly what the
South Gate
Market needed to add to its roster. With fellow tenants such as
DSW
, Whole Foods and World Market, the South Loop is now becoming more of a one-stop destination for all shopping needs. Now, if they could JUST add a
Sephora
or
Ulta
, I'd officially be a happy camper.
Marshalls
South Gate Market
1101 South Canal Street
Chicago, IL 60607
Phone: 312-566-0470
Labels: Accessories, Clothing, Handbags, Local Finds, Shoes, Shopping