Celebrating Black History Through Fashion - Vintage Love (The Johnson Family)
This set of photos was provided by the lovely Tayo of
Tembis Boutique
. She starts off by saying, "Of course, being a vintage lover, I love these pics..."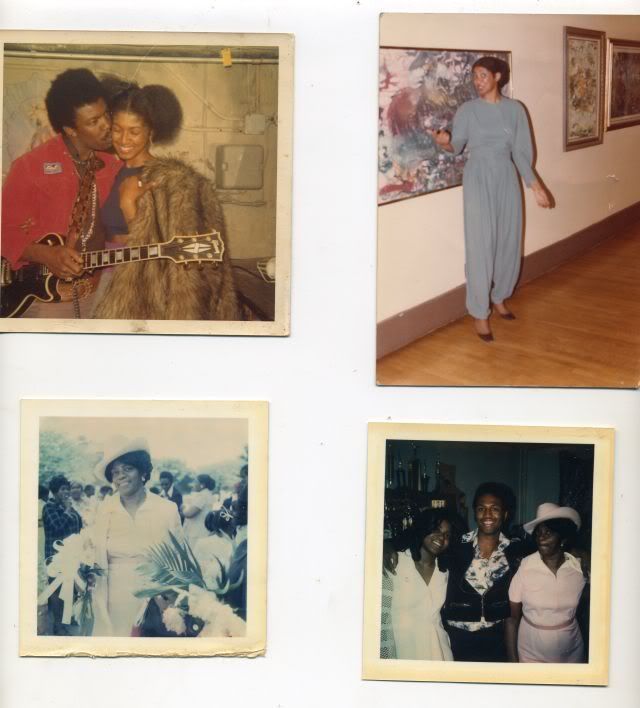 The top two photos show Tayo's mom, Momma Johnson, who's hanging out at a concert on the left and posing at an art gallery on the right. Tayo adds, "So everyone asks how/why I love vintage clothing? Simply put, I get it from my momma." Besides the gorgeous fur and funky afro puffs, I love the emotion her mom is evoking in the first photo. She's clearly having a great time. And that pantsuit on the right?! Lovely.
The bottom two photos show Tayo's grandmother, Granny Johnson. Tayo explains that Granny Johnson "loved wearing hats and pantsuits and showed me how to mix my colors". Don't you just love how she's cocked the hat to the side? She clearly had flair. Go 'head, Granny!
Thanks, Tayo, for submitting such amazing photos.
You still have time to submit your family photos for the "Celebrating Black History Through Fashion" series. Click
HERE
for details.
Click
HERE
to see past entries.
*Please note, copyright of images included in the Celebrating Black History Through Fashion blog series belong to the individual that submitted them, unless otherwise stated. Images are not to be used without written permission.
Labels: Black History, Black History Blog Series, Vintage Photos