A Quick Chat with Tamara Mellon Amidst the Jimmy Choo Splendor
A few days ago I had the pleasure of meeting Jimmy Choo's founder and Chief Creative Officer, Tamara Mellon. She made a brief appearance at Nordstrom, one of three stops on her nationwide tour. Upon entering the store, I encountered a group of employees lined up à la Soul Train awaiting her arrival. Customers who weren't aware of the event were curious as to what was going on. After a few conversations involving me explaining to several women who Tamara is and how she, not Jimmy Choo, is the "face" of the company, she finally appeared.
There was a loud applause from the crowd and then everyone congregated around Tamara to take photos and get their Jimmy Choos autographed. As I waited for the crowd to die down, I perused the collection. It included everything from great neutrals to Swarovski crystals.
My personal favorites were the
Vivienne shoe
and the Lottie handbag. With a tribal design comprised of materials like raffia, suede and studs, these are perfect show-stoppers!
Thanks to Nordstrom personal stylist, Jeremy, I was able to make my way to the front of the line to have a quick word with Tamara. I came prepared with two burning questions.
1) If I could only buy one shoe or one handbag from the current collection, what would you suggest?
2) With the Ugg collaboration under your belt, are there plans for any other collaborations?
From the first question I learned that her shoe and handbag picks are the
Clue shoe
and the
Rosalie handbag
(see below).
After taking a look, I can understand why. Both are classic styles that will transcend trends andwork well with almost any outfit.
Translation:
more bang for that extremely big buck!
In regards to future collaborations, I received a little inside scoop. Tamara told me that she is planning to work with Ugg Australia again. I must admit that I, along with the majority of the fashion world, was not a fan of the
first collaboration
. I am very curious, however, to see what's in store for the next one. I'm not sure what to expect but I'm hoping for the best...or at least better than the last.
Kudos to Nordstrom for creating a mid-day party that also included a DJ and passed hors d'oeuvres...all in the Shoe Salon. It was a fashionista's dream and certainly a nice break from the norm.
More photos below (shoe lovers, consider this as a warning):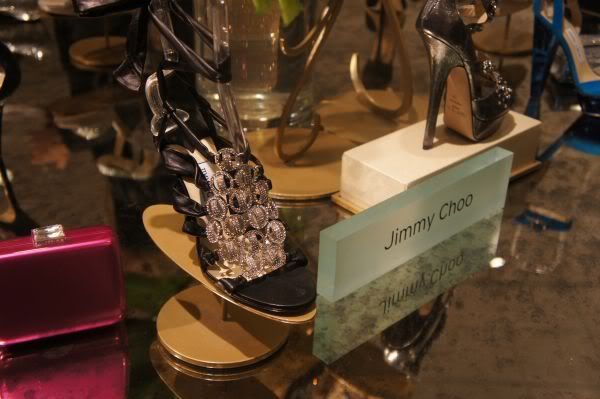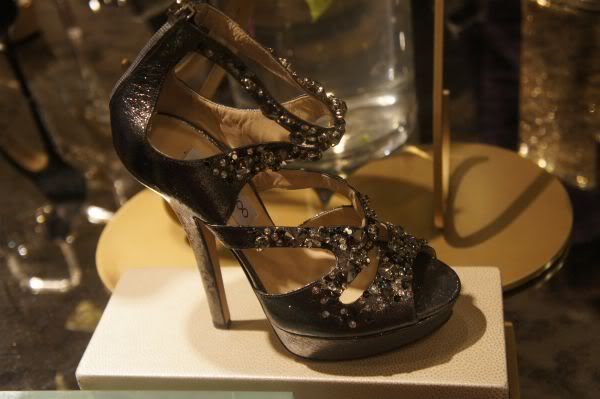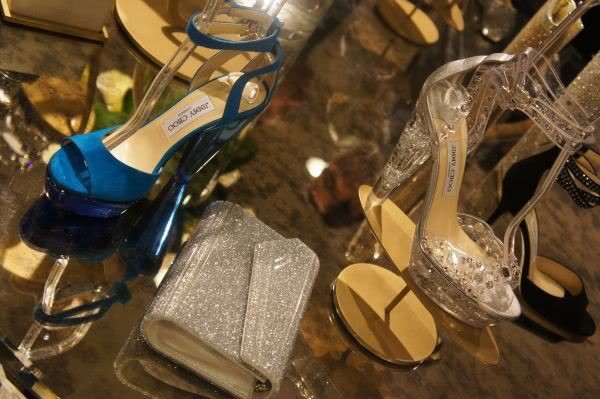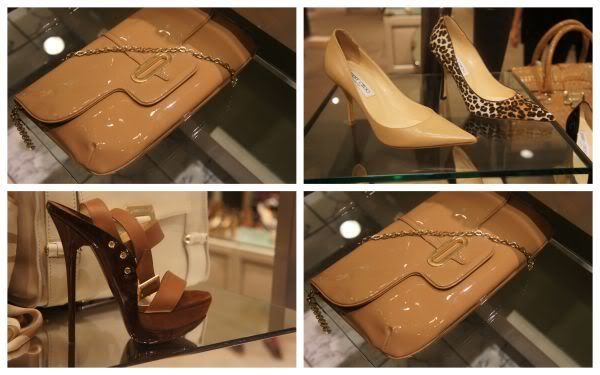 Nordstrom personal stylist, Jeremy J.Johnson (gotta love the colors & pattern mixing)
Labels: Fashion Events, Shoes, Shopping