A Reader's Request Answered - Leopard Pony Hair Pumps Under $150
This Reader's Request was submitted via Facebook. My fellow fashionista, Janeen, is on the hunt for a pair of pony hair, leopard print pumps priced below $150. The leopard pump is a classic that always adds a point of interest to an outfit and it's one item my wardrobe has been lacking for quite some time. $150 is definitely in my price range PLUS Janeen and I wear the same size. Needless to say, this Reader's Request quickly turned into a personal quest.
And here are my finds...
Meet my new friends: Colette, Paoletta and Kenisha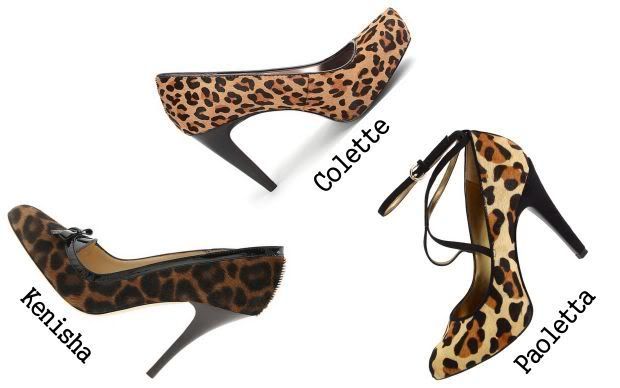 Colette by Calvin Klein
- $118
Paoletta by Nine West
- $89
Kenisha by Lumiani
- $65
Kenisha is starting to become my favorite but they are all winners in their own right.
As the Leopard King,
Roberto Cavalli
, has stated, "For incredible chic and fun, you can always count on a good zebra or leopard print."
So true, Mr. Cavalli.
SO. TRUE.
Labels: Reader Requests, Shoes