Nordstrom Rack on the Mag Mile is Now OPEN! (See what's in store)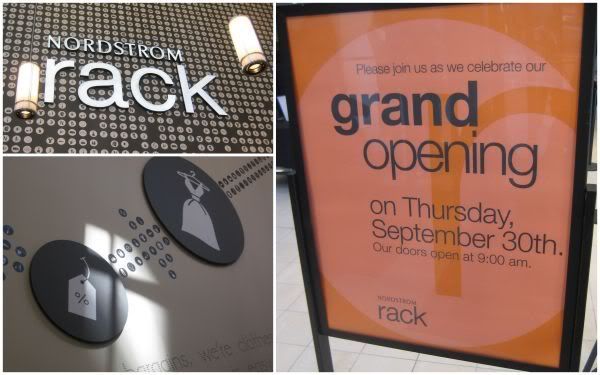 You heard it here first (okay, maybe not)...the Nordstrom Rack near the Magnificent Mile is now open!!
Of course, I, being a bonafide shopper, had to check it out on Day #1 to see what this location would have to offer and to get first dibs on the goods. Let me just start by saying that the placement of this store will be the key to its success. Only a hop, skip and jump will put you right in front of Water Tower Place AND it will be in extremely close proximity to the All Saints and Topshop stores opening in a few months. Needless to say, the Magnificent Mile will become even more appealing to shoppers and tourists. Very strategic move, Nordstrom Rack.
Now, on to the goodies...
The store is smaller than I expected but packed with great items. The shoe section is always my first stop in the Rack and this one did not disappoint! Not to mention, I appreciate the fact that both shoes are available in the box; no waiting in line for what seems like hours while the staff finds the mate. The Designer Shoe section has an amazing selection and, thus, requires lightning fast reflexes. Within five minutes of me snapping a photo of the Coach zebra shoes shown below, they were gone!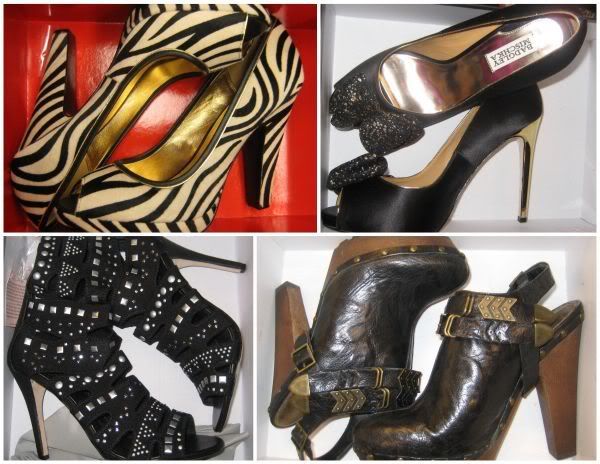 The clothing was well organized and very "on-trend" - ruffles, lace and military-inspired items were plentiful. There were some great classic pieces as well, including a buttery soft Michael Kors motorcycle jacket I would be willing to live in the entire Fall season - this year and beyond.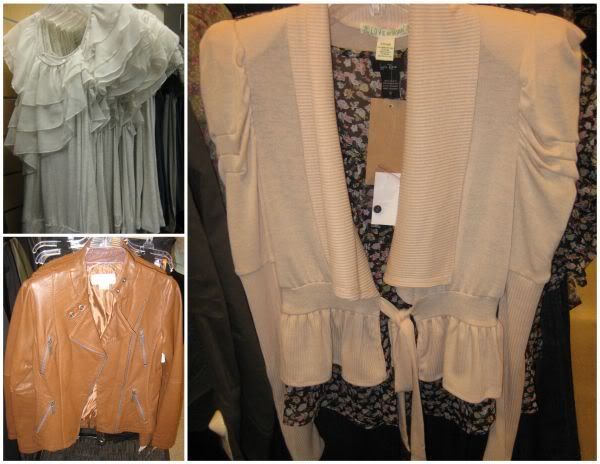 Unfortunately, the handbag and jewelry sections were lacking - although, I did salivate a little bit over the Rebecca Minkoff bags I encountered on my way to the register. My hope is that they will expand these sections in the future. (cc: Management)
Overall, the new Nordstrom Rack is promising and definitely deserves a visit. Also, since it's situated less than a mile from Nordstrom, something tells me this location will continuously have great items in stock and maintain high turnover.
If you haven't checked out the new spot yet, be sure to do so. Afterwards, celebrate your Nordstrom Rack finds by paying a visit to
Sprinkles
and indulge in some sinfully great cupcakes...at least that's what I did. :)
Nordstrom Rack
101 E. Chicago Ave
Chicago, IL 60611
Labels: Accessories, Handbags, Jewelry, Local Finds, Shoes